Celigo is an integration platform (also referred to as iPaaS) that allows you to connect web-based applications that can automate a lot of your business processes. Celigo took a more niche approach when building their platform and decided to focus most of their pre-built smart connectors. Most of them integrate with Netsuite which allowed them to become one of the leaders when it comes to ERP integrations. In 2016, Celigo launched Integrator IO which uses their existing platform to integrate non-Netsuite applications which now makes them a one of the go-to companies for data automation.
Smart Connectors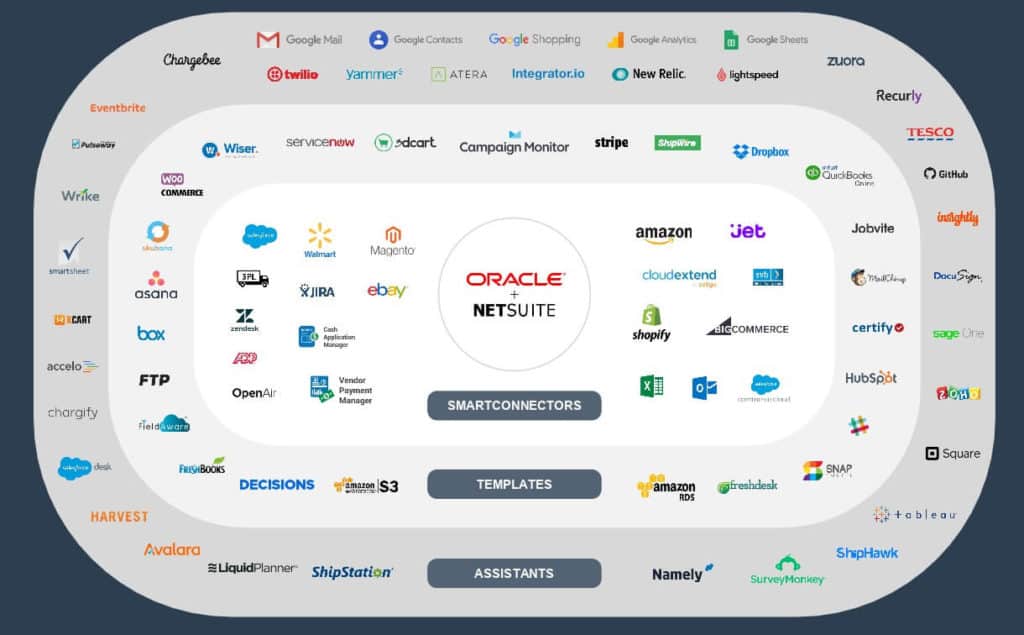 Now that we understand what Celigo is, let's dig into their smart connectors to see how they can benefit your business. The Celigo Marketplace allows you to browse through all of the pre-built solutions that allows you to connect 2 applications together and sync various API endpoints. For instance, let's say that you sell on Amazon and use Netsuite for your ERP system. But in order for an order to be processed, the order must go from Amazon to Netsuite so that it can be fulfilled in Netsuite, invoiced, and then fulfilled back in Amazon so that the customer knows it shipped. This is just one example of how a smart connector works.
Celigo has no shortage of pre-built smart connectors and they're always building out new smart connectors based on demand for each application. Some of the most popular smart connectors are:
Celigo Netsuite Smart Connector – Netsuite is where it all started with Celigo. As of the time we are writing this, there are over 60 different pre-built connectors for Netsuite. Some of the most popular being Salesforce, Shopify, Amazon, Zendesk, Magento 2, Square, eBay and more. This powerful ERP system when connected to Celigo will open the door to endless opportunity to scale your business.
Celigo Amazon Smart Connector – Like we mentioned above, this allows you to sync all of your orders, fulfillment, settlements between Netsuite and Amazon.
Celigo 3PL Central Smart Connector – 3PL Central is a popular warehouse management application that many third party logistics providers use to fulfill orders and send data back via API to another system.
Celigo Shopify Smart Connector – Shopify is one of the most popular e-commerce content management systems on the market. With the Celigo Shopify Smart Connector, you can sync orders, shipments, inventory, create products, update products and more. This allows for all of website data to sync with Netsuite eliminating the need to manually update things in Shopify.
Celigo Magento Smart Connector – Similar to Shopify, Magento is a e-commerce platform that manages your website products, prices, orders, refunds and more. With the Magento Smart Connector, you can integrate with Netsuite, Quickbooks, or Acumatica.
Celigo eBay Smart Connector – eBay is a third party marketplace that allows uses to sell new or used items anywhere in the world. With the Celigo eBay Smart Connector, you can sync orders, shipments, inventory, payments and more.
Custom Connectors
Unlike the Celigo Smart Connectors, integrator.io has the ability to create fully custom connectors to any application that can support an API. In our experience, the most common custom connector used by e-commerce brands is 3PL warehouse integrations. The reason for this is because there are thousands of various 3PL businesses that each use different warehouse management systems which all have different capabilities. Building a custom connection between Celigo integrator.io allows you to automate the order and shipping data flows which eliminates the need for manual data entry when sending orders to your warehouse. Additional 3PL flows are fulfilling orders, syncing inventory, submitting ASNs, RMAs and more. 3PL Central is a very popular WMS used by many warehouses. Make sure to check and see if your 3PL uses 3PL Central before deciding to build a custom connector for your warehouse.
You should be aware that when building a custom connector with Celigo, you will have to pay Celigo or an outside tech agency to have one of their engineers get things setup for you. Pricing is based on how many custom connectors you are having built as well as the amount of flows you want built for that connector. Pricing is also based on the complexity of the system you are looking to connect to, but in general, we typically see around a $20k cost to build a custom connector with 7-10 flows.
What are Celigo Flows?
Flows are used to accomplish specific things such as sending an order to a 3PL, fulfilling an order from the 3PL back to Netsuite, syncing inventory between the 3PL and Netsuite, sending an ASN or RMA etc. Celigo Smart Connectors typically have a pre-built set of flows, but with a custom connector, you can build whatever amount of flows that you want. For instance, you can build a flow to automatically create new products in Netsuite inside of your 3PL's warehouse management application.
Celigo Support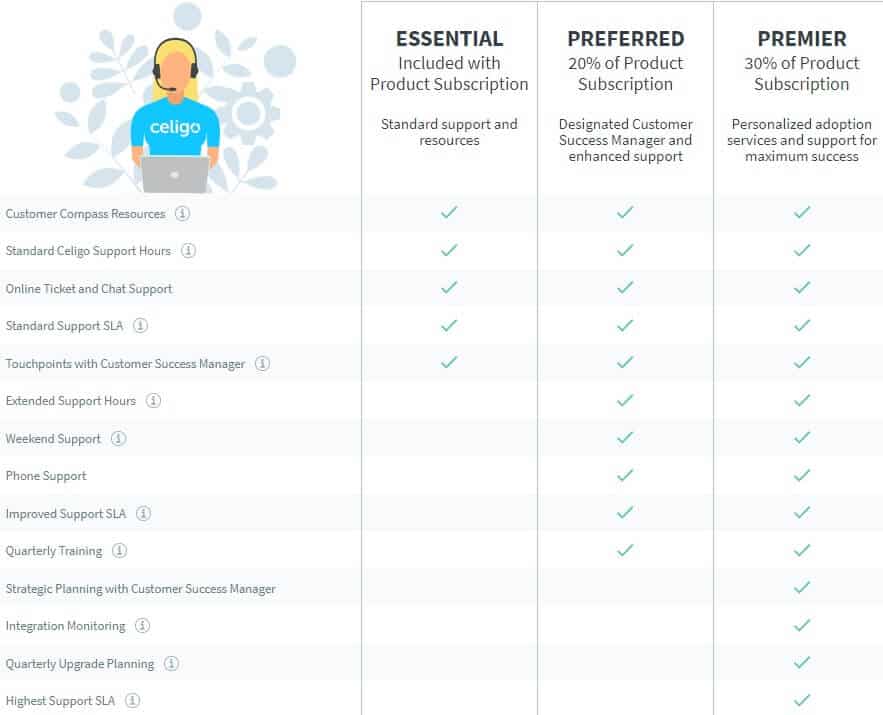 After you are done getting your connectors setup, you will likely need support when problems happen. Within the integrator.io platform, you will see errors happen from time to time, or you may need to add a new feature, map to a new field in Netsuite etc. To do this, you will need to understand how to get support from Celigo or an outside partner like us. Celigo offers 3 support plans, Essential, Preferred, and Premier. The biggest advantage to Preferred is that you have phone and weekend support. Submitting a ticket can sometimes take several days to get a response, and in many cases requires a lot of back and forth via email which can become frustrating. With premier support, you can have Celigo monitor your flows on your behalf and help identify problems and then consult with you on the best way to prevent those problems from happening again.
We strongly recommend having someone in-house that understands how these systems were built and how exactly they work so that you can easily resolve problems when they arise. We know that having someone like that on staff can be expensive
Celigo Pricing
When considering Celigo, you should be aware that there is a cost to use the integrator.io platform. There is also an additional cost for each smart connector. Each smart connector has an annual subscription cost in addition to the cost of setting up the connector to work with your specific system. One thing to keep in mind is that when you have multiple connectors, Celigo will offer a discount on each of the subscriptions that you have. Some of our customers have seen discounts as much as 40% off each connector when doing 4+ connectors.
If you are building out a custom connector, Celigo tends to base pricing on the cost to set it up and then a recurring annual cost which is based on the amount of flows that you are building. We recently had a customer who built out 16 flows and the annual cost for just those 16 flows was around $1,200. Pricing can be a bit confusing, so make sure you talk with your rep about how things are priced so that you fully understand what your expenses to use the platform.
Conclusion
Celigo builds great technology that allows your business to automate business processes so that you can grow. Their integrator.io platform is very intuitive and user friendly, but make sure you are prepared to have someone manage the day to day. As we discussed above, the support plans offered can be frustrating and become overwhelming to manage. We strongly recommend Celigo for any business that is using Netsuite. If you are looking to get your Celigo account setup, or just want day to day support, make sure to contact us to see how we can help.